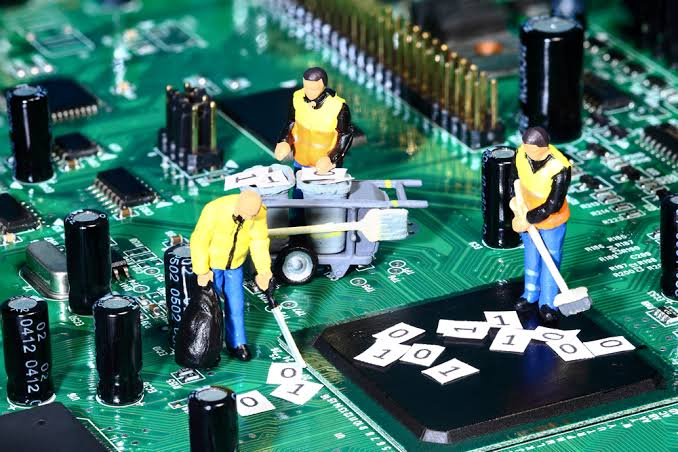 As technology is advancing, the complexity of printed circuit boards is increasing significantly. Hence, it is regularly subjected to rework, repair, or upgrading to ensure that the assembly process meets the defined quality standards. Rework refers to refinishing operation or repair of PCB assembly. It typically involves processes like desoldering and re-soldering of surface-mounted electronic components (SMD). A good supply chain must include product rework. Before you launch your product in the marketplace, you must subject it to stringent inspection processes. If you detect any error in your PCB, you must immediately rectify it before it moves further into the production line and causes more problematic performance issues.
The modern PCB boards consist of fine pitch components, ball grid arrays (BGAs), and fine line circuits, making the rework process challenging. Repairing SMT pads or damaged internal circuits can pose a problem to technicians and OEMs. However, with appropriate PCB rework training, an individual can grasp technical knowledge and manual skills to perform reliable rework and repair. It will allow them to perform rework with utmost precision and enable the PCB to meet stringent regulatory protocols.
To establish a successful rework procedure, four essential requirements will help ensure reliability and accuracy in the repairing methods.
Documented Standards

Procuring a good set of documented standards can give you an entry point into the reworking process. It will help you recognize the acceptable defects in your PCB. The commercially available guidelines by IPC will provide you with a good idea about the various defect types and help you prevent unnecessary repairs.
Documented Procedures

Before initiating the rework process, you need to define and outline a specific set of procedures. It will help you move forward in a streamlined manner and avoid common mistakes. The documented standards will help you lay out the methods. Identify what you need to repair and how do you want to move about it. Determine several various factors to calculate the maximum number of allowable rework cycles. The elements may include PCB design, materials, and the number of heating and cooling cycles.
Comprehensive Training

Not everyone can perform the reworking of a PCB. Even highly skilled technicians require adequate training to perform at their best. To reliably perform the rework and repair processes, comprehensive training is an essential requirement. Some repair skills are particular, and only those who display appropriate skills in that domain must perform it to avoid any secondary work as it can consume time and money. If you are outsourcing reworking personnel, ensure that they have proper certification and training. Certification validates that a candidate has the required skills and knowledge from the training program.
Equipment For Rework

Reworking is a labor-intensive operation, and it largely depends on manual skills instead of automation. The reworking tools must be adequately equipped to perform reliable rework operations. The goal is to repair defects swiftly while minimizing rework costs for recapturing value. Procuring the right tools and reworking kit is essential to ensure the reworking process efficiency.
To Conclude:

These are a few requirements that will help you ascertain the success of your rework process. It would help if you subjected the rework processes to proven and well-established procedures to expect reliable outcomes.