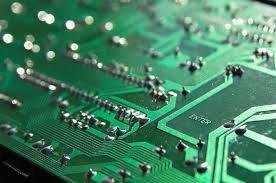 Main Text:
Becoming a certified IPC trainer (CIT) can dynamically boost your professional career. If you have been acquainted with the CIT level certification, this article will clear your doubts about what it pertains to and the ascribed benefits of acquiring theCIT certification.
As you might be aware, the CIT level certification is necessary if you want to become a certified trainer in the different IPC specifications for the electrical and electronics manufacturing industries. There are certification programs that focus on solder workforce training, cable and harness assemblies training, and other categories that are most widely recognized under this certification.
What Is The CIT Program?
A person who is well versed with the IPC standards of their parent company can sit for the certified IPC trainer certification. The CIT's can further, after qualifying the exam, assist those who want to gain the IPC certification. They are considered to be eligible to deliver the training for certified IPC specialists (CIS).
The CIT program provides the candidates who are interested in it with credentials that confirms that they have a thorough knowledge of the IPC quality systems. This is a "train-the-trainer" program, which will be able to assist and conduct CIS training and, in turn, help the other trainees to obtain certification.
Under the CITprogram, you will sit for an exam that will review your knowledge of the IPC standards. If you make it through the exam, you are fully eligible to become a CIT.
IPC has published the listed standards for CIT instructor certification:
IPC –A-610 certified IPC trainer (CIT) acceptability of electronic assemblies
IPC 7711/7721 certified IPC trainer (CIT) rework of electronic assemblies and repair and modification of printed boards and assemblies
IPC J-STD-001 certified IPC trainer (CIT) requirements for soldered electrical and electronic assemblies
IPC -A-600 certified IPC trainer (CIT) acceptability of printed circuit boards
IPC 6012 certified IPC trainer (CIT)qualification and performance specification for rigid boards.
IPC /WHMA-A-620 certified IPC trainer (CIT) requirements and acceptance for cable and harness assemblies
Is Becoming A CIT a Viable Career Option?
In the electronics assemblage industry, if you harbor an interest in teaching the trainees about the IPC specifications, this program is ideal for you. If you possess the qualities of a strong communicator, you are rightly suited for this position. Further, if you want to develop a career as an independent consultant or as a trainer in any institution, this program is right for you.
The CITcredential has a validity of two years from the time you complete the course. Once this period is complete, the trainer will have to renew the certification at an IPC -authorized training center. They are not allowed to conduct IPC training until they get themselves recertified.
To Conclude:
In any electronics manufacturing company, if an individual has an eye for quality, acceptance, and credibility of assemblies, they can sit for the CIT program. After qualification, the person becomes eligible to teach the trainees about the specifications and standards of IPC in the concerned electronics company.