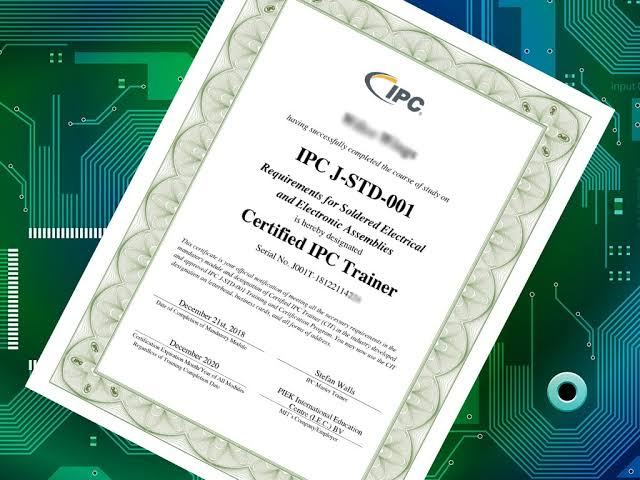 IPC, or Institute for Printed Circuits, is a global association that governs the electronic manufacturing industry. It aims to standardize the assembly and production requirements of electronic equipment and assemblies. It helps OEMs, EMS, PCB manufacturers, cable and wire harness manufacturers, and electronics industry suppliers to build reliable and high-performing electronics. IPC acts as the hub of knowledge in the electronics manufacturing industry and helps companies deploy reliable standards to meet their business goals.
IPC consists of more than 4,000 member companies involved in making, using, specifying, and designing PCBs and assemblies. It may include advanced microelectronics, aerospace and military, automotive, computer, industrial equipment, medical devices, or telecommunications industry. IPC standards help maintain the building of PCBs across the globe. Since it specifies essential requirements for a product, companies or OEMs deploy these standards to ensure that their electronics products are reliable, safe, and manufacturable. IPC offers various technical, soldering, and rework training certification courses. There are two different certification levels that it provides, i.e., CIS and CIT. If you obtain IPC certifications, it improves your employability by proving your knowledge and hands-on experience in the concerned domain.
Here are a few things you should know about IPC certification.
Two Levels of IPC Certification

CIS: It stands for Certified IPC Specialist. CIS is the basic level of certification. Production operators, engineers, and quality engineers are common IPC CIS certification holders.
CIT: It stands for Certified IPC Trainer. Employers delegate an employee to become CIT certified for training and certifying production operators as CIS.
Why opt for IPC Certification?

One can learn about the techniques and standards to consistently and correctly apply the technical discrimination criteria through IPC certification. IPC certification teaches individuals the proper methods and processes to improve their skills and ability and achieve good workmanship. They learn the process of using, navigating, locating, and applying the IPC document criteria to the appropriate production class.
Benefits Of IPC Certification

IPC certification trains an individual in IPC standards for PCB manufacturing that help to promote quality among PCB manufacturers. If manufacturers strictly adhere to these standards, they can be assured of a quality product and contribute to client satisfaction. Since PCB manufacturing requires streamlined and documented workflow, IPC certification can train them in ensuring a seamless workflow. It can help to provide better collaboration with the team and facilitate communication among suppliers, vendors, clients, regulators, and so on. Since PCBs are at the core of electronic products, most companies prefer working with manufacturers who have procured IPC certification for PCB manufacturing. Such manufacturers possess the required knowledge and skills to produce a quality product and minimize assembly or manufacturing-related errors during the process. With proper training, they will strictly adhere to quality standards set forth by IPC standards to reduce manufacturing risks and material loss, and costly secondary rework.
To Conclude:

These are a few essential things you should know about IPC certification. With proper certification and training, you can align your work processes to the IPC standards for PCB fabrication and assembly during all manufacturing phases.